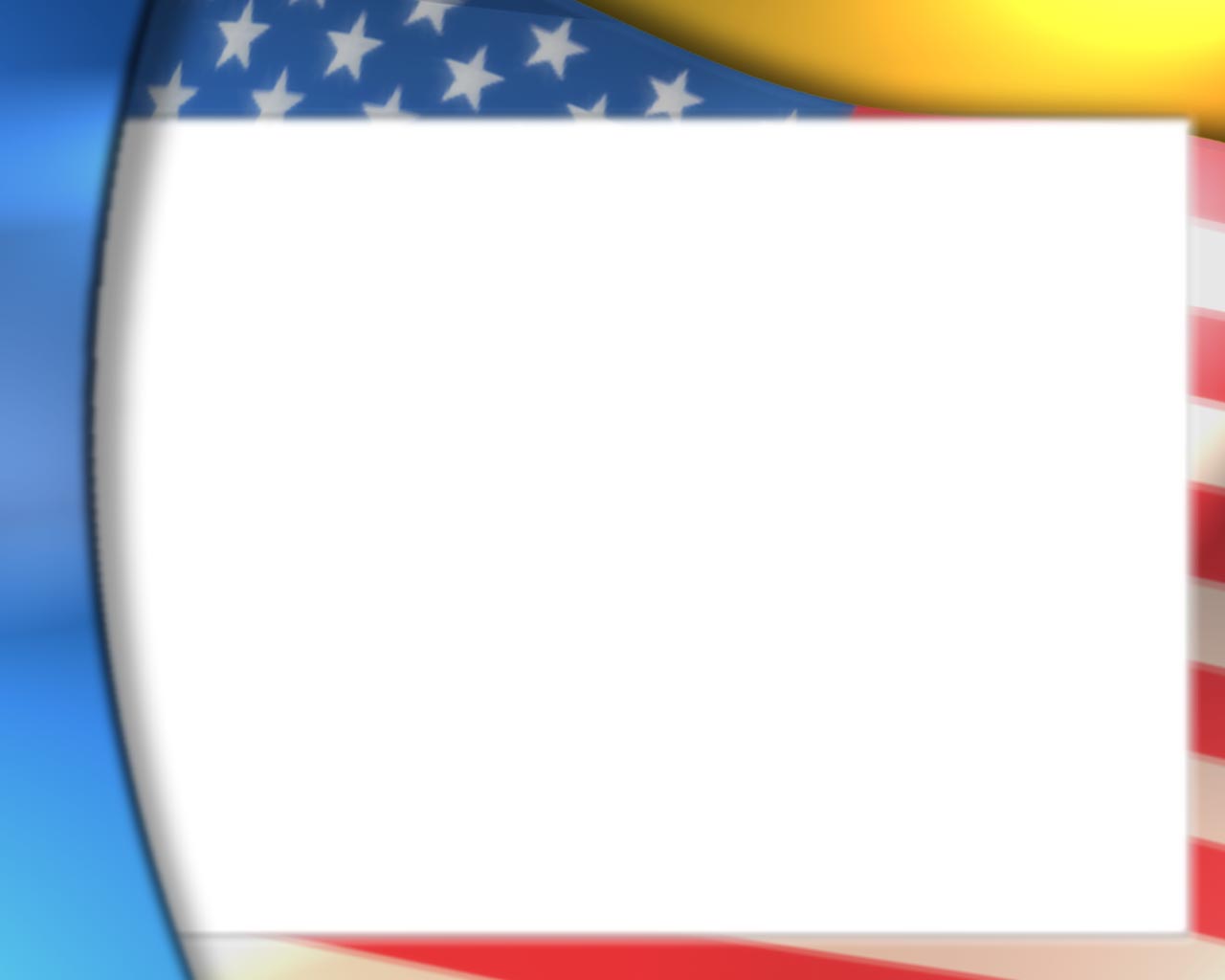 Georgie (left) and other Gold Star Moms with Secretary of Veterans Affairs Anthony J. Principi (right)

A great national resource: Past National Presidents and other members and officers of Gold Star Mothers

~ Only God knows the amount of their tears... and toughness ~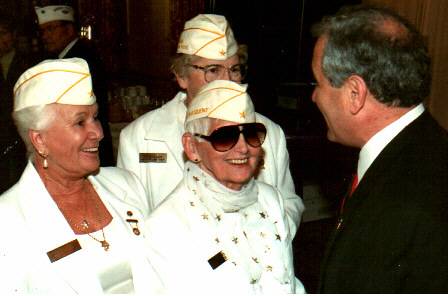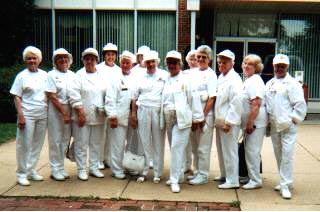 It has been said that the one organization that no one would ever want to be able to join is the
American Gold Star Mothers
, the organization of women who have lost children in combat.  Granted a Federal Charter by the ninety-eighth Congress (1929) this organization of American mothers continues to change, grow, and be there when needed.
Georgie herself resisted joining the organization of "weepy women" as she once called them.

But, her respect for this organization of "tough old gals" (as she now calls them) grew.  After joining it (1976), she gave it her energy and dedication,  eventually serving as president of her local (Miami) chapter and as National President (2001-2002).  She continues to be active in the organization at all levels.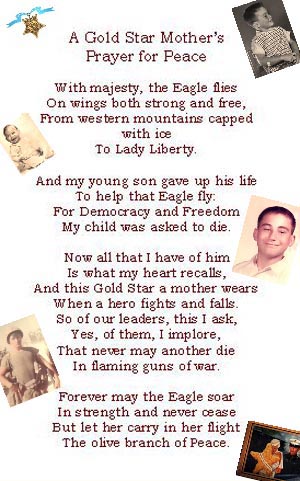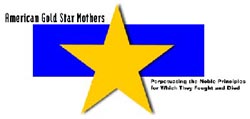 Click on pictures for enlargements