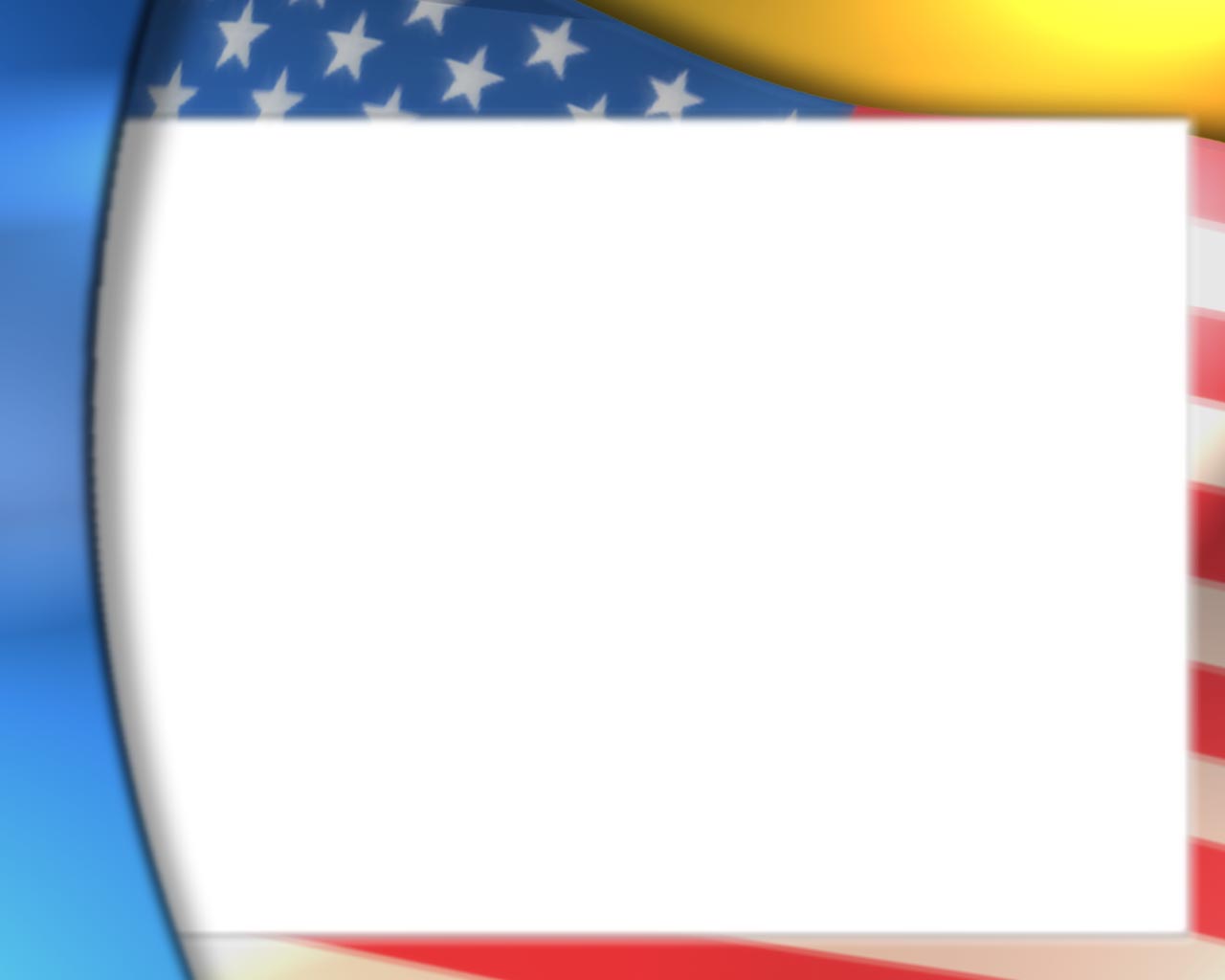 Wherever there are veterans, there Georgie will be.   Here is how her friends at the Marine Corps League Detachment named for her son tell it:

In the many years since the death of her son Bruce, she has devoted thousands upon thousands of hours of volunteer work at the Miami Florida, VA Medical Center, in such services as feeding patients, writing letters for them, reading to them, and seeing to their general welfare.  She has received many awards from the Veterans Administration, for her unique, very loving, and unequaled dedicated service. Additionally, she has been the local Miami chapter president, and the State President of the
American Gold Star Mothers
.  She is now one of their past National Presidents, having served in that high office, from June 2001 to June 2002, and she remains very active on their national staff.
Georgie herself says, "God's going to have a surprise waiting for these guys," the men that she has visited and talked to, fed and hugged, laughed with and cried with.  "In Heaven, I'm going to be in the wheelchair, and they are going to be waiting on me." Meanwhile, she is still working hard with the Silver Spoons volunteer program to help feed hospitalized veterans, sending packages to troops in Iraq, and keeping alive the memory of her son and other veterans.


Georgie visits young Marines to pass on the legacy.  She is wearing the Legion of Honor of the Chapel of Four Chaplains, given for "service to all people reguardless of race or faith."
Georgie with one special veteran, Lou Salamon, Jr.  With a couple of other Marines, Lou carried Bruce's body back to camp, and, although it was in the monsoon season, kept the body dry until it was possible to airlift it out.  Read more about how Georgie and Lou got in touch with each other in "Mother's 32-Year Vigil Ends with Vets' Web Search."
And with another special veteran, Tom Corey.

Tom is  President of the Vietnam Veterans of America.  He and Georgie are shown  at the Dedication of the World War II Memorial.  For Georgie, it should be obvious, all veterans are special.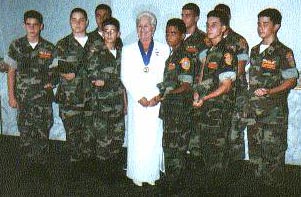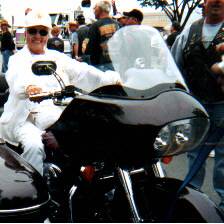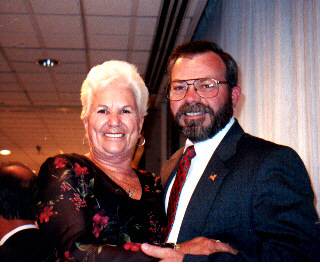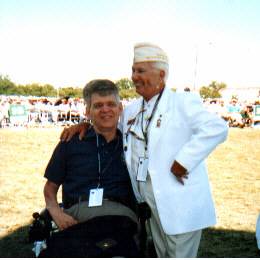 Click HERE to read a letter from Iraq...
Click on pictures for enlargements